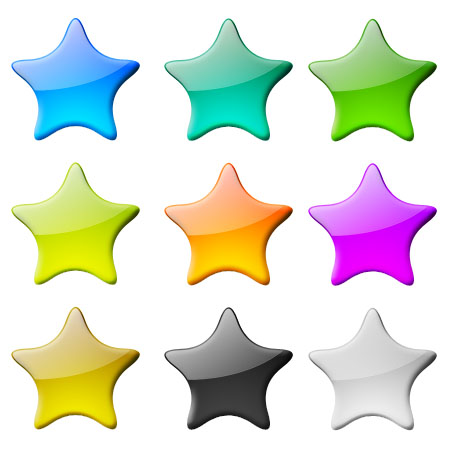 Free set of 9
glossy stars
in a Photoshop PSD image file download.
Type: Stock
Free for personal and commercial works.
Format: PSD
Colors: red, green, yellow, blue, orange, black, purple and gray
Design by: mr-hachidaime
Uses: Icons, Ratings
Keywords: Glossy Stars, Rating Icons
Download free image file: 9 Glossy Stars for Photoshop
You may also like this set of post rating icons.
stars psd
star psd
rating stars icon